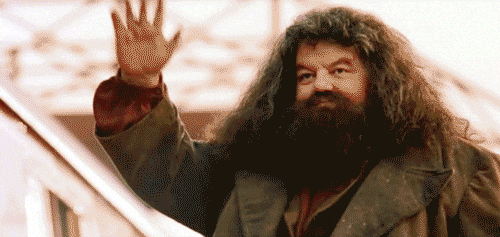 I got tagged to do this Harry Potter tag by the lovely @sophiatranterxo and I was so excited as I absolutely love Harry Potter! So without any further or do lets get straight to it!
Of course, I'd love to say Gryffindor obviously! But I did a test on Pottermore and they said I'd be in Slytherin! Which tbf I am not mad about! So I will say Slytherin.
My Patronus again is a Dolphin from my results on Pottermore, but if I had to choose my own, it would be a Raccoon, most definitely, I love them!
Laurel wood with dragon heartstring core, yeah I know what you was thinking! Harry Potter nerd, and proud may I add 😉
WHAT WOULD YOUR BOGGART BE?
My boggart would definitely be a spider, any size spider, I hate them and they are so so gross!
WHAT POSITION WOULD YOU PLAY IN QUIDDITCH?
I would be a seeker, just because I want to be like Harry Potter, haha! But I am quite the competitive type and feel this would be a good position for me.
WOULD YOU BE A PURE BLOOD, HALF-BLOOD, OR MUGGLE BORN?
I think I would be a half blood, so I get the best of both worlds, a normal life and a secret magical life!
WHAT JOB WOULD YOU HAVE AFTER GRADUATING HOGWARTS?
I would want to be a wand keeper or maker, just to be around the source of the magic and possibly be able to create it.
WHICH OF THE DEATHLY HALLOWS WOULD YOU CHOOSE?
I would want the cloak of invisibility, just because its so cool! And it would come in so handy!
I loved the Prisoner of Askaban, it's my favourite book and film!
Goblet of Fire for me I'm afraid.
Prisoner of Azkaban, 100%!
The Deathly Hallows - Part One for me, it just dragged for me.
I love Snape, always did through the books and films, and I think it has a little to do with that I love Alan Rickman too.
LEAST FAVOURITE/MOST HATED CHARACTER?
Without a shadow of a doubt it would be Dolores Umbridge, oh she was horrible wasn't she! I absolutely hated her! But I think everyone did!
FAVOURITE TEACHER AT HOGWARTS?
Remus Lupin, I loved him and he we first saw him in my favourite film.
LEAST FAVORITE TEACHER AT HOGWARTS?
IF YOU COULD HAVE PLAYED ANY CHARACTER FROM THE FILMS WHO WOULD IT HAVE BEEN?
I would love to have played Bellatrix, her performance was amazing, but I definitely say I wish I could as her performance I don't think can be topped!
DO YOU HAVE ANY UNPOPULAR OPINIONS ABOUT THE SERIES?
Not at all! I love every aspect of Harry Potter!
IF YOU COULD SAVE ONE CHARACTER FROM THE FINAL BATTLE, WHO WOULD IT BE?
Remus Lupin definitely, I know at lot of people will scream for me not saying Fred
Weasley but I cried like a wimp when Remus died, along with his wife! 😢
This tag was a lot of fun and something different, as I love doing different bits on my blog! I nominate everyone who reads this to have a go and it's cool to read different peoples and see what they think, because everyone has different opinions!
Thanks for reading and I'll speak to you in the next one!