Riverdale
Netflix is everyones life! It has gone from strength to strength with brand new series being introduced to us constantly which take over social media. The original series' that have been a new thing on Netflix in the past year or so have all been so so good, well the ones that I have watched so far. What's better than lounging in bed in your pyjamas trooping through a Netflix series with loads of food! Because that's my idea of heaven! So in todays post, I am going to give you a couple of my favourite Netflix series, and I am only doing series as they're all I have watched recently on Netflix! And I hope this gives you some inspo on what series to conquer next, hahaha! So with out any further or do lets jump into it!
13 Reasons Why
So my first pick will come as no surprise, and that is the brand new Netflix original series "13 Reasons Why". This series has been an overnight success, with it blowing up all over the internet and everyone and anyone talking about it. So I obviously had to see what all the fuss was about and I have seen what all the fuss was about! It is quite a serious and quite depressing storyline I will admit, however it does raise awareness for mental health, bullying and suicide which is obviously just brilliant, and they've handled it so well in this series. It is about a girl named Hannah who commits suicide, but leaves tapes for a boy names Clay who had a crush on her, about the 13 reasons why she took her own life. It's one of them series where you could keep watching and watching and you could finish it in a day! Well that's what I did! Haha. But I don't want to give too much away, but it is a great series, worth the watch and worth the hype!
13 Reasons Why
Riverdale
This is my guilty pleasure, I love it! It is based around a boy named Jason Blossom, that gets murdered in a town called Riverdale, and there is the whole mystery of who killed him, and alongside that on going mystery it has so many other storylines running through it. It even has Cody from Suite Life of Zac & Cody! Which I was so excited about! But it definitely is very cheesy acting and some of the storylines are again very cheesy, but other than that its a good series to keep you occupied on those lazy Sundays, and to be honest with you I love a bit of cheese! However, the difference with this series is that its a weekly one, so a new episode is put on every Thursday, but so far there is 12 episodes up I think, so you have plenty to keep you busy. I think this could be a possible long term series and here to stay and entertain!
Bates Motel
This series is amazing! Full stop! I started watching this over a year ago just on a wim, and I was hooked, I had it on constantly, and I'm sure I finished 3 series in just under a week! Yes, I am commited! It's like a psychological horror / drama, and it is based on Norman Bates from the very famous Hitchcock movie Psycho. Its based around his younger years after his father died, and his mother Norma Bates buys a motel, and you see the progression in Normans mental health and murderous ways! It's so jam packed, because there is so much going on, and each episode always ends on a cliffhanger, so you have to keep watching! It's definitely worth checking out, I can assure you, it'll hook you somehow! But they've just added new episodes very recently so I am powering my way through them now, it's just an amazing show!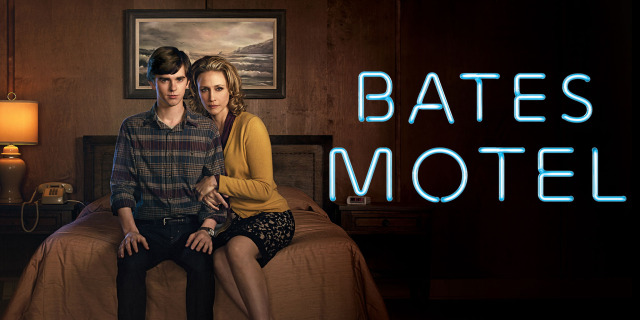 Bates Motel
Black Mirror
I am currently watching this series, I have only watched the first 4 episodes but I am strangely hooked! I have heard very mixed reviews about this series but thought I'd try it out for myself. I know, I know I am late on the bandwagon okay! But let me off, I'm finally watching it! Haha! But I thought I'd mention it just as I have been hooked so soon into a series. I'm not sure how to explain it, but it's very dark and techy and futuristic, but it is good, trust me! It started in 2011 which I couldn't believe, I thought it was a very recent series, but none the less, I will report back with my final thoughts when I finish it! Which will probably be in like a week...
Santa Clarita Diet
Now, I'll admit I did watch this a while ago, however, I haven't really spoken about it and thought it's still definitely a pick of the month on Netflix for me. Now this series is hilarious, its got Drew Barrymore and Timothy Olyphant starring in it, and they are fabulous together. It's about a woman named Sheila (Drew) who turns into a zombie, and how they're life goes from normal to crazy after her change. Now, I started watching this after I saw Drew on This Morning I think it was, and I thought that looked cool, so I watched the series in like 2 days, as there's only one series, SO FAR! But it's just so funny and quirky and it was a series I enjoyed watching for the first time in a while. Again it's your typical American comedy sit-com, but I love all that. After I watched it, I did see mixed reviews all over Twitter, but I guess that's with any series, everyone has different tastes. But I definitely recommend checking out this series, it's funny, uplifting and just a great show. And let's not forget one of the main reasons to watch it, DREW BARRYMORE, I love her!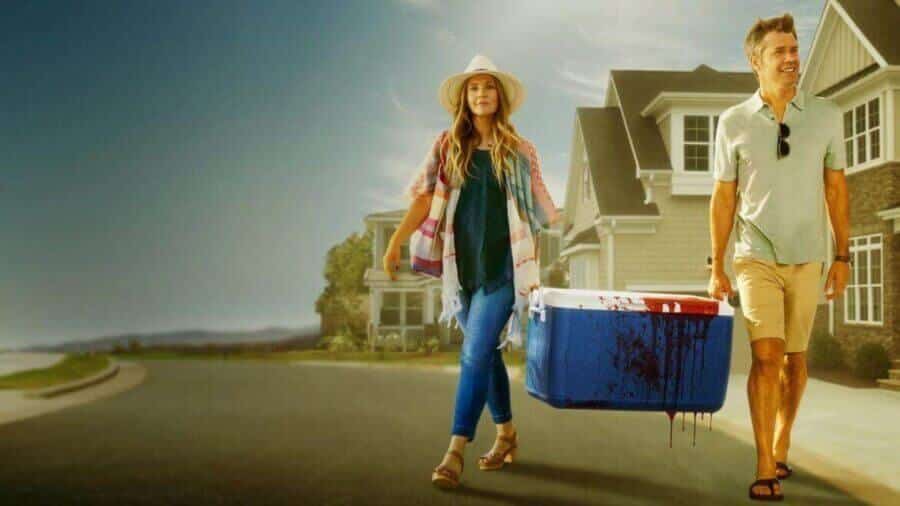 Santa Clairta Diet
So they are all my top picks on Netflix of the month! Let me know if you like these and I'll try and do one every month! And let me know if you've seen any of the shows I've mentioned, I'd love to hear your verdits! But thankyou for reading, I hope you enjoyed, and I'll speak to you next time!
Cyaaaaaaaa! 💩🙈💙