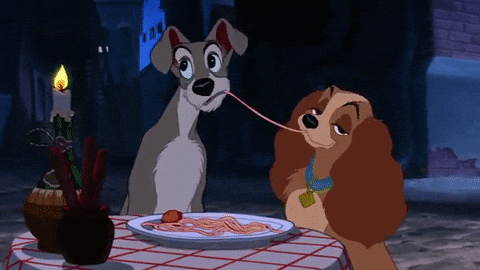 Hey everyone! I thought a fun and quite helpful post would be to give some fun and affordable date ideas! Now, I will say now these ideas will really be based in the North West and I am a student so student discounts will be a big part of the afforable side, but I will try and put something in here for everyone! You could use these ideas for maybe a first date, or a special date night/day!
Now date nights are fun but sometimes can add up to a lot, and everything now a days is so expensive and as a student that isn't ideal for me! And going out for a cheeky nandos or having a trip to the cinema is great, but every once in a while I think it's great to do something random and fun! But obviously without breaking the bank too much. So I have some fun and affordable date ideas for you and your other half, I hope you enjoy!
MINI GOLF
I think mini golf is a fun activity to do together, you obviously get a little competitive and it's a laugh when your both terrible at it! Well that's the case for me and my boyfriend. And there's a couple of places you can do this, which is so inexpensive! First there is Paradise Island adventure golf, and this is in the Trafford Centre, it's a lot of fun, with fun courses, and I have been there a couple of times now with my boyfriend and we've both had a lot of fun. It's only £12.50 to play on 2 courses or £10 if your a student, or you can pay just £8.00 for one course and again £6.50 for a student. Another place I have been to recently and loved is Junkyard Golf in Manchester, Picadilly Place. It's so fun and quirky, and before I went it was so hyped up all over social media! It has 2 9 hole courses and there is one jungle themed one and one crazy rave course, and that's the one we went on. It's also 50% off on Monday and Tuesday for students which is amazing! But normally for one course it's around £9 each, which is still good value for money because it is a laugh! They also have yummy snacks, and cool cocktails! I had a cocktail that was so yummy and was topped with a jammy dodger and a jelly strawberry! But mini golf is definitely a great date idea, maybe along with a burger tea! Perfect!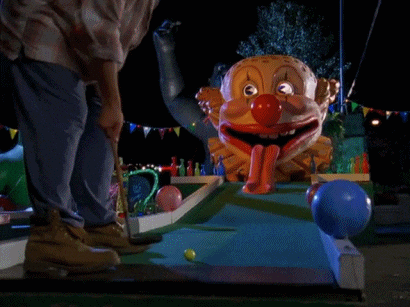 THEME PARK
Theme parks are so much fun, I am such an adreneline junkie and love rides! And I also think that theme parks or even funfairs are such a cute idea for a date day with your other half! Living in the North West I am more referring to Blackpool Pleasure Beach, Alton Towers, Flamingo Land. If you book online normally a week in advance you can get discounted tickets. Again having a valid student card can save you some dollar! I know at the moment on STUDENT BEANS they are giving student £20 entry to Alton Towers and Thorpe Park, which is amazing! But this offer only lasts until the 23rd June so grab a bargain while you can! If you book 10 days in advance for Blackpool Pleasure Beach you can save around £12 pp, and get tickets £20! Which is amazing! There is also Flamingo Land which is £32 pp when booked online, which is a tad more expensive but you get a theme park and zoo in one so you can't complain! And Flamingo Land is a fab day out, I've been on school trips and with the family! Don't forget too, especially with theme parks there are always offers floating around, you find them in the papers, on cereal boxes etc.
I'll link the Money Saving Experts website below here and he has all the current offers for theme parks on there, that you'll find on cereal boxes etc.
But theme parks are so so much fun, and an amazing idea for quality, fun time with your other half!
http://www.moneysavingexpert.com/deals/cheap-theme-parks
PAINTBALLING
Now, I know what your thinking, PAINTBALLING? But you'll be surprised how fun it can be with your other half! Again I think the fun side is how competitive you can get with eachother, and you can have a laugh together, whilst pelting eachother with paint! It'll be like the scene in '50 Things I Hate About You', where Patrick and Katarina go paintballing and it's all fun, cute and romantic. Yeah it might not be like that irl, but we can dream ey? It's quite affordable too! I have found an amazing deal, at Delta Force Paintball in Manchester, its 2for1 and you only pay £9.99 for an adult! So it's £9.99 for 2 of you to go paintballing and equipment hire! How amazing is that. So if you fancy running round a forest with your other half, shooting the living day lights out of eachother with paintballs, then this may be for you! This offer is also available until the end of the year.
https://www.daysoutguide.co.uk/delta-force-paintball-manchester
COMEDY NIGHT
Now my last few ideas were more date days, so I thought a comedy night would be a perfect date night! Maybe along with some cocktails and a bite to eat you can't go wrong, if you love your comedy and so does your partner then this could be a great idea for you! There is a Comedy Store in Manchester and every Thursday night they have a 'Stand Up Thursday', it's only £14 but its only £9 if your a student which is amazing! I've been to one before, but with my mum and it was so hilarious and you discover new comedians and its such a brilliant night! They also have a 'Best In Standup' every Friday and Saturday night, and so many other events for you to choose from! I think this is a brilliant idea for a cute little date night, it's something different, and I will be taking my t'other half to one of these definitely!
http://thecomedystore.co.uk/manchester/regular-shows/
ESCAPE THE ROOM
This is something that could probably be an amazing date idea or result in an arguement, haha! But yes, Escape The Room! Where you are locked in a room for 60 minutes and you have to complete a series of tasks and riddles in order to escape. There is a place called Break Out Manchester and there are loads of different types of rooms you can choose to do, which I love! It does start from £18 for just the two of you, but if you decide to to this for a double date, it gets you a cheaper price at £14 each. So it's cheaper individually if you go as a bigger group, however, I still think its worth it as just a two! It's a fun and different idea for date night!
https://breakoutmanchester.com/
GO FOR A LOVELY WALK
It sounds boring and probably the least fun, compared to all the others, but going on a nice walk is one of my favourite things to do with my t'other half. On a nice sunny day, have a lovely walk hand in hand, maybe grab an ice cream or some fish and chips if your having a beach walk. One of my favourite walks is round Hollingworth Lake, we grab an ice cream or have a yummy pub lunch, it's the best and hardly costs a thing! Or even if you have a little drive to somewhere you can have a nice walk, it's a lovely idea.
COOK A MEAL TOGETHER
One of the things me and my boyfriend love to do is cook together, we'll find yummy and cool recipes on the 'Tasty' page on Facebook, and they are yummy. Just recently we made Fajita Bombs, which were the bomb! It's a lovely thing to do, you have yummy food, great company and if you get a few beers in, you've got a cute little date night! And again for the ingredients it won't cost you a lot and I've found it's a laugh cooking together too. I'll link the Tasty Facebook page if you're interested in doing something like this!
https://www.facebook.com/buzzfeedtasty/
So there are some of my fun and affordable date ideas, whether you was interested in a date day or date night or even an idea for a first date if your brave! But I hope this helped, I tried to include as much information as I could. And I think I've covered enough ideas whether you wanted a quiet one, adventurous one or whatever! Haha! I think date time is important and doing something fun and different is best for the both of you! Let me know if you do any of these for date night/day! And I know some of my ideas were more in Manchester/North West but I am sure there will be similar venues/events near where you are, where ever in the country you live!
Thankyou so much for reading and I'll speak to you soon!
👫💋💞
GIF Source
50 Things I Hate About You picture link