Hey! Sorry I missed a couple of days of 'blogging everyday in March', but I have had technical difficulties with my blog and I was unable to even gain access to it. So I owe you all 3 blog posts. But never the less lets jump back into it.
I am a film fanatic, always have been, I even had a film blog for around 3 years. So I thought I'd share my top film picks this month, so it'll be from February too. And it'll be a mix of films currently in the cinema and on sky movies or netflix! So lets get into it!
Hacksaw Ridge
Now, army and war films aren't really my thing, but now they really are! It was my boyfriend that wanted to see it and I just went along, and oh my its so so good! It is based on a true story about a man named Desmond T. Doss who saved 75 men in Okinawa during one of the bloodiest battles in WWII, without a weapon or firing a single shot. The story is amazing, and they really gave it justice in the film. Andrew Garfield's performance was just mesmorising and the film its self has won many awards so far in the awards season. A must see! I think its still being shown in cinemas but if not it'll be available to buy on DVD and on demand soon.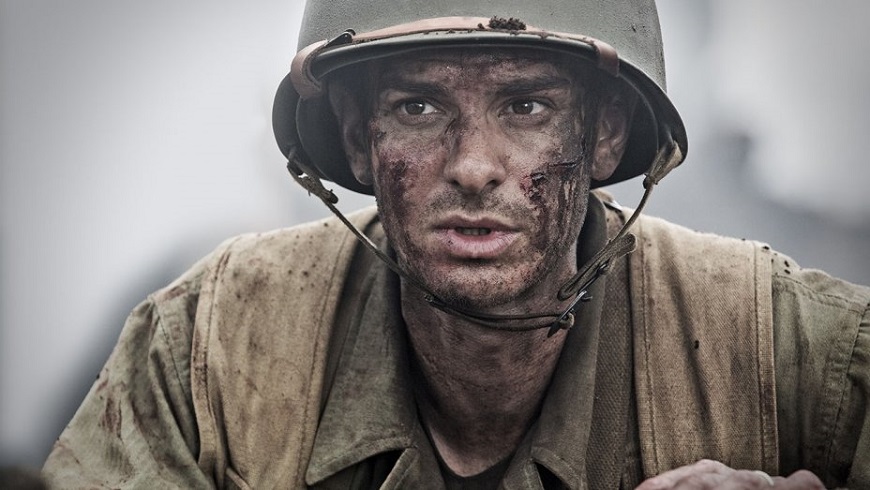 Andrew Garfield as Desmond T. Doss in Hacksaw Ridge
Fantasic Beasts And Where To Find Them
Well. All I can say about this film is just AMAZING! Firstly its a movie adaptation from J K Rowlings novel, so anything Harry Potter related I am there! Now, I did hear mixed reviews before I went to watch it in the cinema, but I didn't listen as I knew it'd be amazing and by jolly it was. It was so magical and entertaining! Eddie Redmayne was just brilliant, but he is in all his work. And I cannoy wait for the next one! It is out on DVD and is available on demand now. Watch it and thank me later!
Eddie Redmayne as Newt Scamander in Fantastic Beasts And Where To Find Them
Kingsman : The Secret Service
This has to be one of my favourite films at the moment, I loved it. Its absolutely hilarious and you see a whole different side to Colin Firth. It's based on the comic book 'The Secret Service' and it's about a secret organisation called Kingsman, and they have to defeat a tech genius. It also stars Taron Egerton who is brilliant. I don't want to give too much away but trust me its genius and hilarious! It's available on Netflix so get watching!
Colin Firth and Taron Egerton in Kingsman : The Secret Service
Split
I do think that this has been my favourite film this month. It's just outstanding. It is a film about a man named Kevin who has multiple personality disorder and lives with 23 personalities. He then takes 3 girls captive to finally relase the 24th personality, the beast. James McAvoy plays Kevin and how he plays this character is just beyond me, it must have been so mentally draining. To play so many characters in one person. But it really is an outstanding film, but one I think you'd have to watch twice to really get it, if you know what I mean. It is more of a thriller than a horror but I still think parts are very scary. I think its still in cinema, but I highly recommend a watch, you'll love it!
James McAvoy in Split
Well thats my top picks this month? Did you like it? Let me know, so I know to do them every month. Thankyou for reading and make sure to follow my blog on Bloglovin'!
Cyaaaaaaaa 💕💃🙅